Arrive at Sporting Events in Style with Our Limos and Party Buses
Sporting events are just plain fun to attend. So much better than on TV, you have the crowd and its energy invigorating your soul and cheering on your favorite sports team till you go hoarse. However, getting to and from a sporting event can be a pain. After all, it's you and hundreds, if not thousands, of other people all converging on a sports arena at the same time. Why not avoid the hassle by hiring Riculfy Livery in New Orleans for limo service?


SPORTS WINS ARE BETTER WITH FRIENDS IN NEW ORLEANS
In New Orleans, we love our sports teams, from the New Orleans Saints to the Tulane basketball team. With Riculfy Livery, we can accommodate all your friends for your sporting event luxury limousine rental or party bus rental. Let us do the driving, while you have the fun. Contact us today!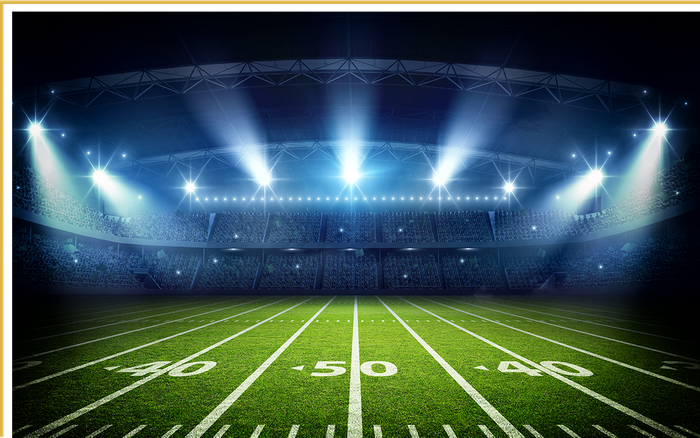 WHY A LIMO OR PARTY BUS IS A GOOD IDEA ON SPORTS DAY
Door-To-Door First Class Service
We Do The Parking
We Do The Driving
We Keep Track Of The Keys
You Go With Your Friends
You Can Drink
You Save Money
You Save The Environment
It's Convenient
And So Much More!
SPORTING EVENTS
Riculfy Livery has a wide selection of limos and party buses for you to choose from, and with the best limo drivers in New Orleans, you'll be sure to have a worry-free night. Below, we'll dive into a few of the reasons to partner with us for your next sporting event. Contact us today!
REASONS TO RENT A LIMO FOR SPORTING EVENTS
Let's admit it, the best part about a party bus rental or a limousine rental is having someone else drive. Driving can be a pain, from having to find a parking space to keeping track of your keys.
You can drink. This is one of the main reasons people invest in party bus rentals or limo rentals. Being the designated driver can be a bummer. When you partner with Riculfy Livery for limo rental, we take care of all the hassle of driving and navigating to the sports arena so you can 100% enjoy yourself.
You save money. When you invest in a limo rental or party bus rental with your best friends, you can split the cost of the limo rental and end up saving big time. You are also saving the environment since only one vehicle is being driven instead of a dozen or so.
Riculfy Livery offers the best luxury limousine rentals for your next sporting event, in addition to tux rentals for your next formal event. Call today to get started!